Methyltestosterone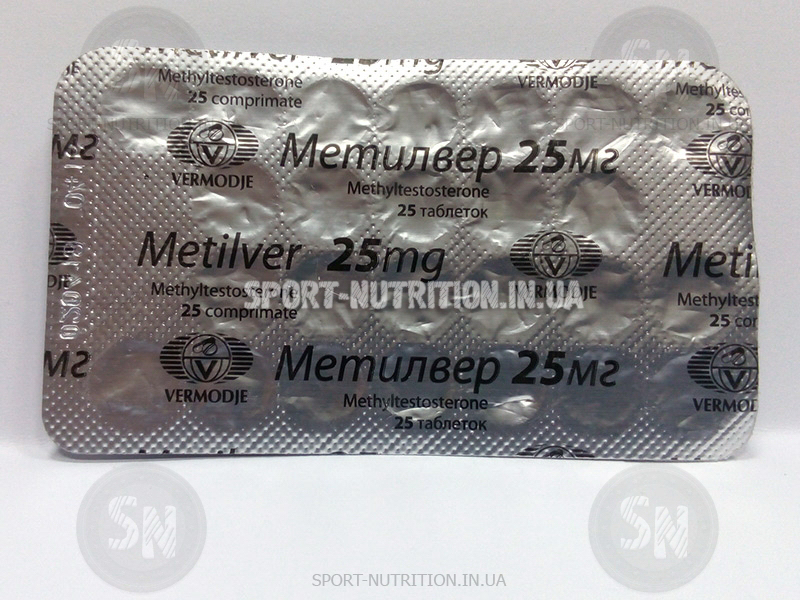 Vermodje Metilver (Метилтестостерон) 25 таб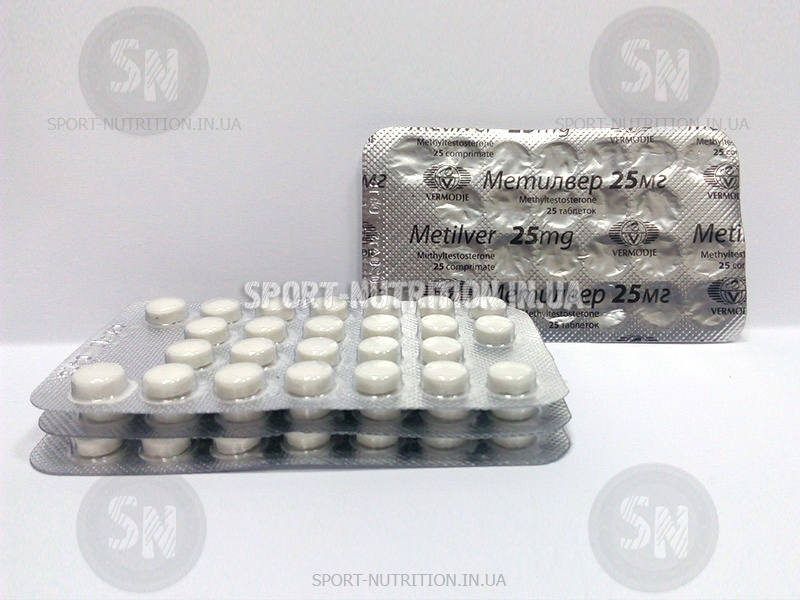 Vermodje Metilver (Метилтестостерон) 100 таб
Methyltestosterone – properties, course and effectiveness of steroid
Methyltestosterone – is a derivative of the male hormone. It belongs to the class of androgenic-anabolic steroids and has a synthetic nature. Unlike many anabolics used in sports, this one still used in traditional medicine to treat testosterone deficiency in men, as well as for the treatment of breast cancer in women. Among bodybuilders, order Methyltestosterone can those who do not like to give injections, since it is available in the form of tablets. This drug promotes muscle growth and increase strength, provokes increased aggressiveness.
Features of Methyltestosterone
Methyltestosterone considered the first modification of the male hormone, which was not available in the form of injections, and one of the first pill anabolics.
Androgenic properties in it expressed much brighter than anabolic. Many bodybuilders claim that taking the drug causes a surge of energy, which explained sudden surging aggression. We can say that it has an effect more on strengthening muscle tissue and mental state.
As already mentioned, the anabolic properties of the drug poorly expressed. Therefore, to build muscle mass it taken in combination with growth hormone. However, the mass gain still occurs rather slowly. Most athletes take steroid because it increases efficiency due to bursts of aggression.
The drug obtained by methylation, so that it does not lose its properties directly in the body. However, this manufacturing method has made the steroid one of the most toxic.
Methyltestosterone Course
The course of taking AAS lasts 3 weeks. According to the instructions, you need to take it once a day (preferably in the morning) with a dosage of 50-60 mg on a course of solo and 25-30 mg, if combined with other steroids.
However, experienced bodybuilders advise a completely different intake regimen. The effect of Methyltestosterone will be visible only when combined with other means. It is best to combine the intake of three steroids:
Methyltestosterone – start with 5 milligrams on the first day and increase daily by 5 mg until the dosage reaches 30 mg. From 6 to 16 days – 30, and starting from 17 days to reduce by 5 mg daily until complete withdrawal;
Stanozolol – start taking it on the second day at 10 milligrams, on the third – 20 mg, from 4 to 26 days – at 30, then reduce the dosage by 10 mg until it is completely canceled;
Turinabol – enter the course from the third day to 10 milligrams, on the 4th day – 20 mg, from 5 to 40 days – 30 mg, and then reduce by 10 mg until canceled.
Effectiveness and side effects of Methyltestosterone
Before you order Methyltestosterone, you need to understand that it affects the increase in energy, strength and endurance, and not on muscle growth. Although improving the quality of muscles on the course is undeniable.
The action of the steroid is:
Increased aggressiveness – causes a surge of energy, and the athlete can train longer and with greater efficiency;
The growth of strength indicators – occurs due to a pronounced androgenic effect;
Increasing motivation – this is the very impact on the psyche that makes the bodybuilder train harder;
Muscle building – not too pronounced effect if taking the medication solo.
It generally accepted that Methyltestosterone does not have its own side effects, and its effect on the body is a placebo effect. In fact, the drug is very toxic to the liver and is subject to aromatization, so after the course should be followed PCT.
In our online store you can purchase any form of testosterone, including Methyltestosterone, as well as other anabolics, fat burners, preparations for drying and PCT and hormones. Our consultants will be happy to help you find the right product, and the price of Methyltestosterone will be a pleasant surprise for you.